Festival 2019 RoundUp
This last winter gave us a strange situation regarding the snowpack in Valsesia for spring 2019. Early snow, nothing for 3 months and then late snow, some prime indicators for a poor paddling season. And yet warm spring days were very much delayed, and this meant when the high melt waters came with warm nights, we had good levels on the Sesia River and late night fun on the side creeks of Gronda, Egua and the alike. And with this pattern clearly coming into prime for the Valsesia River Festival 2019, we had another fine event.

Image Simon Tapley

Image Simon Tapley

Image Will Hoad

Image Will Hoad

Image Will Hoad

Image Will Hoad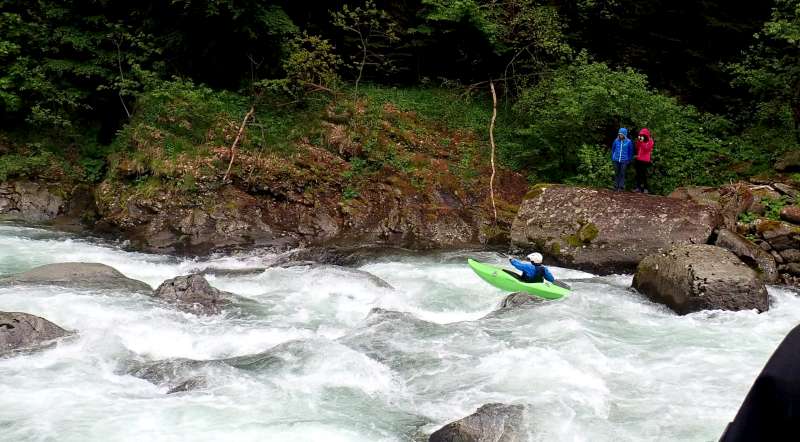 Image Brianzatour
Raceday proved another success, with paddlers from a far, battling out the Team Race. Water levels were at an optimal for all paddlers to enjoy the challenging boulder garden white water of the Sesia Alpin Sprint section on the Upper Sesia Rover. Local crew of Marco Guidi and Jacques Gilardone with Chilean Raft guide Yarko Jara taking first place, and the local club of KTT bring Elena Luciotti, Paolo Longoni & Beatrice Alducci winning the mixed team class. A top result for those whom know the river well.
On Saturday after came the individual races, with a run down the same Alpin Sprint section, to follow a cut to finals on the Curgo Rapid above the normal race start. An all Italian top three in the SAS of Michele Ramazza, Thomas Waldner and Marco Guidi headed into the finals with Michele Ramazza remaining on top, whilst Basque paddler Paulo Garikano Goñi managed a great clean run to come ahead of Sud Tyrolean Thomas Waldner. The Ladies race was somewhat a similar affair, Beth Morgan of the UK sweeping both rounds, and Elena Luciotti crowning off her Team success with a second place in the finals.
The FULL Sesia Alpin Sprint 2019 Results
The Palm Throwbag Olympics provided ever more entertainment, with Palm Team Paddler Jake Holland conducting the show in Campertogno. Always an excellent warm down from the river before the party.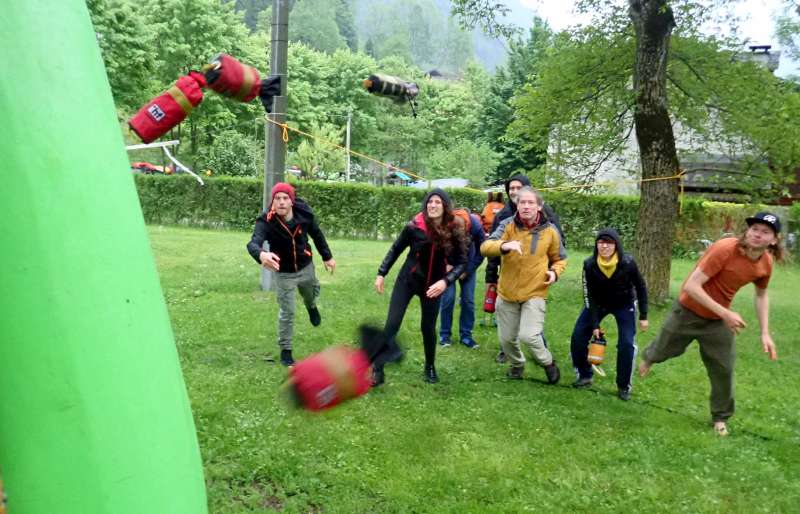 Image Brianzatour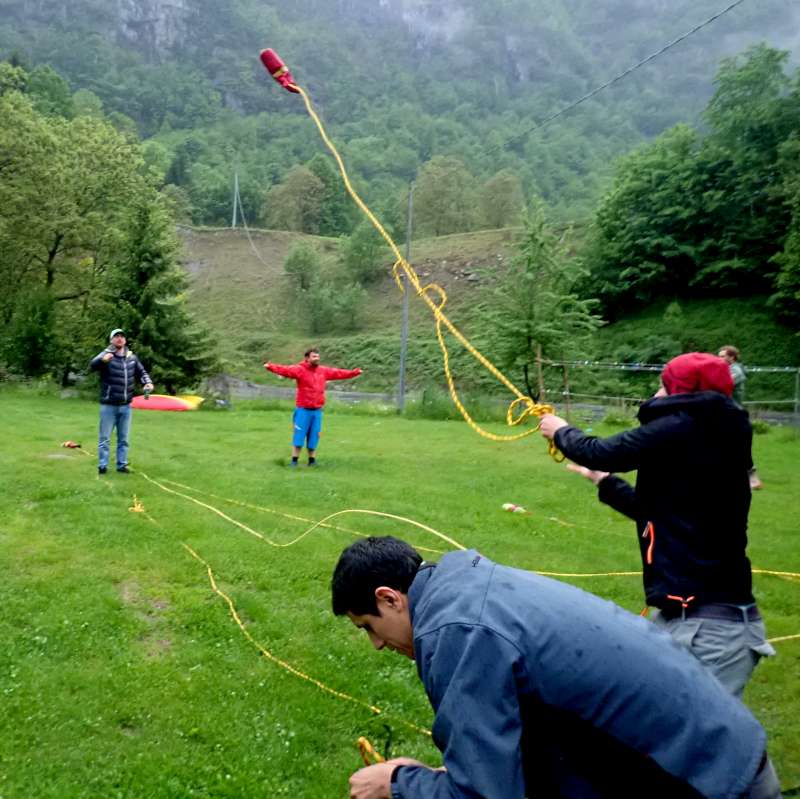 Image Brianzatour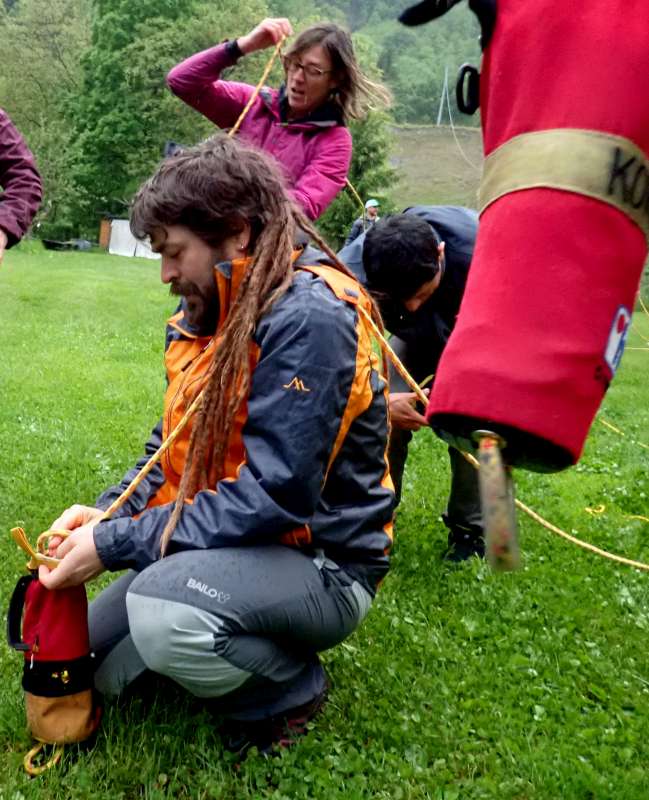 Image Brianzatour
Once all the prize giving was over, we called in the wonderfully foot stomping "Power Combo band" for another evening of dance tunes and high jinks.
A big THANK YOU to all whom donated on the weekend to the Free Rivers Fund. Those attending the Valsesia River Festival contributed with Gene17Kayaking to donate 200€.
Parli italiano? Check out Brianzatour Event Report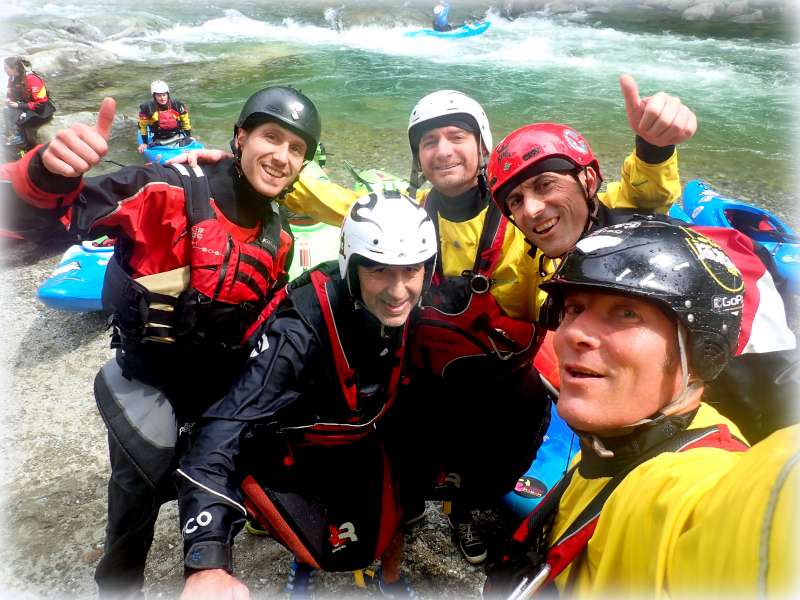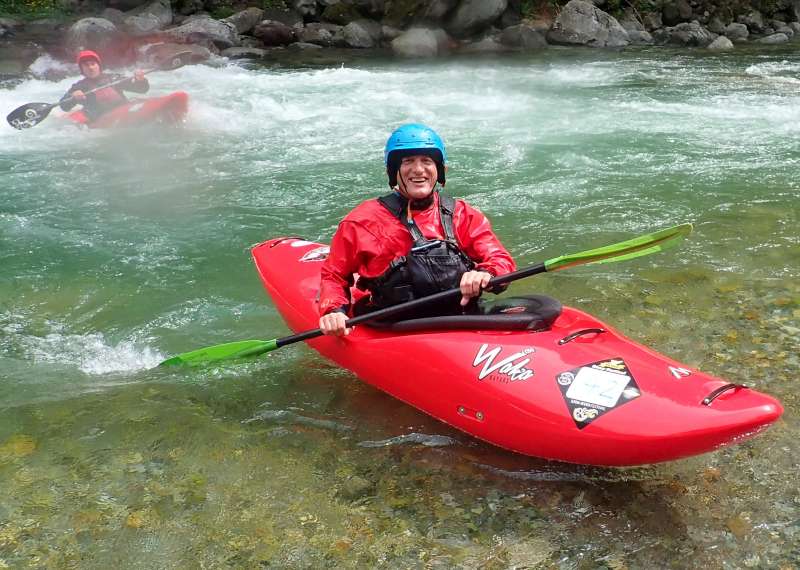 A very BIG thank you to Il Gatto e la Volpe Camping for hosting us again, to the principal event sponsors, Gene17Kayaking and Palm Equipment and for additional prizes from Level 6
See you all 22/24 May 2020 in Valsesia, for when we'll do it all again.